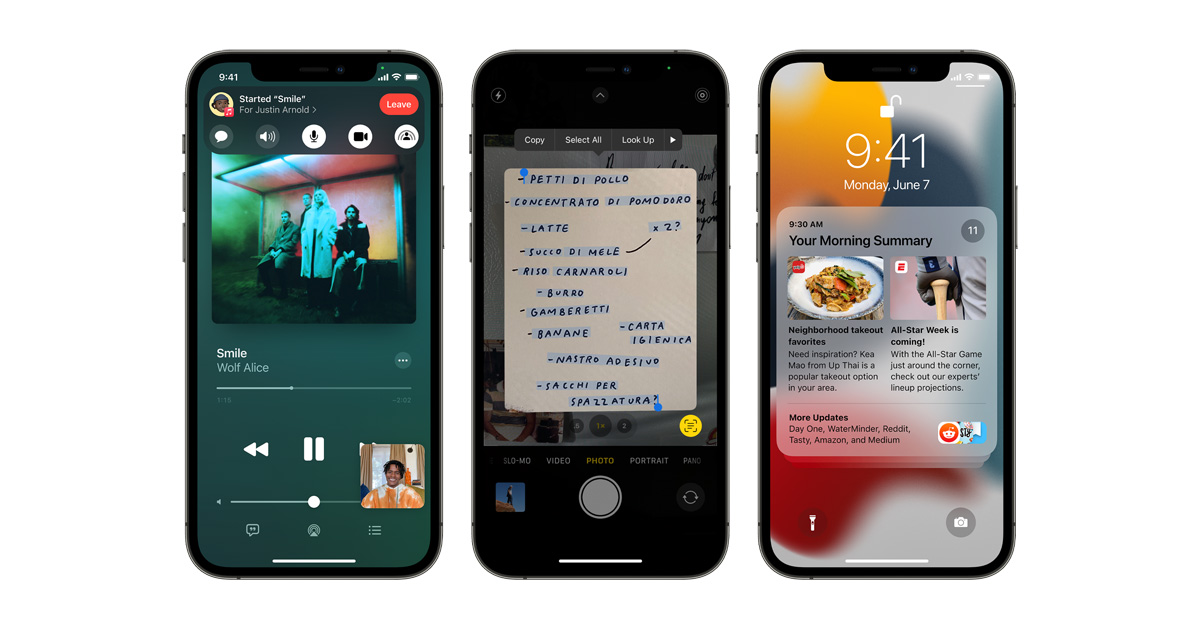 On-Device Intelligence Powers Live Text, Advanced Spotlight Search, and More

Live Text uses on-device intelligence to recognize text in a photo and allow users to take action. For example, users can search for and locate the picture of a handwritten family recipe, or capture a phone number from a storefront with the option to place a call. With the power of the Apple Neural Engine, the Camera app can also quickly recognize and copy text in the moment, such as the Wi-Fi password displayed at a local coffee shop. With Visual Look Up, users can learn more about popular art and landmarks around the world, plants and flowers found in nature, breeds of pets, and even find books.
Spotlight now uses intelligence to search photos by location, people, scenes, or objects, and using Live Text, Spotlight can find text and handwriting in photos. Spotlight now offers web image search and all-new rich results for actors, musicians, TV shows, and movies. Enhanced results for contacts show recent conversations, shared photos, and even their location if shared through Find My. 
Photos includes the biggest update ever to Memories, with a fresh new look, an interactive interface, and integration with Apple Music, which uses on-device intelligence to personalize song suggestions that bring memories to life.