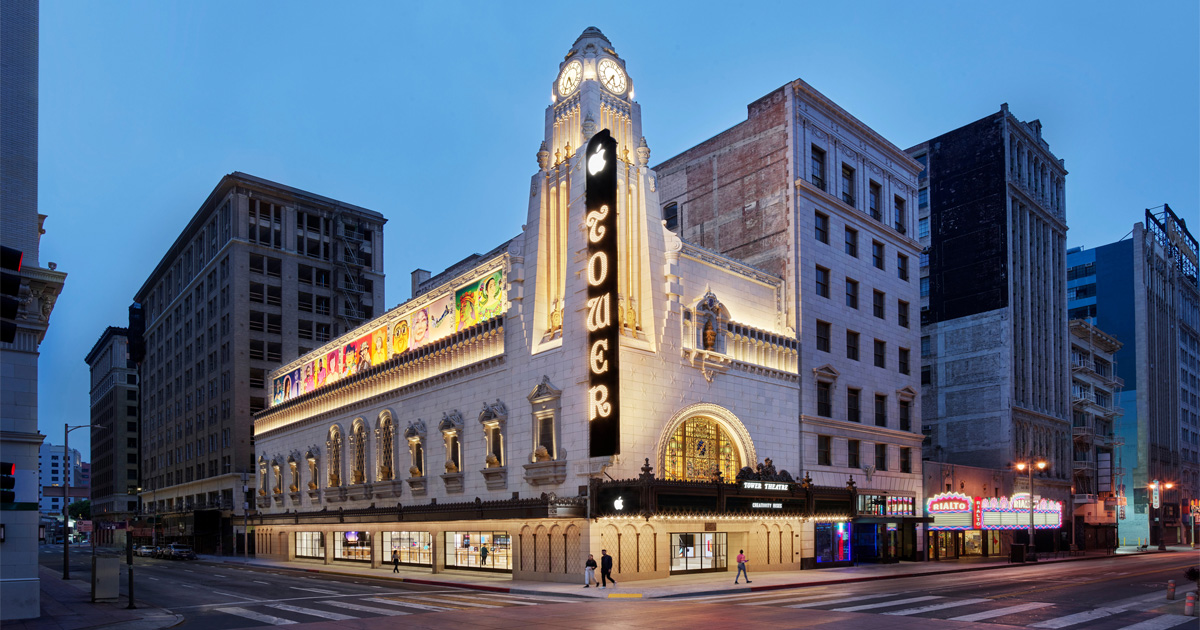 Today at Apple Creative Studios

Today at Apple Creative Studios – LA kicks off a global initiative for underrepresented young creatives as part of the ongoing
Today at Apple
programming offered in Apple Store locations worldwide. In collaboration with the nonprofit Music Forward Foundation, as well as Inner-City Arts and the Social Justice Learning Institute, Creative Studios LA will provide access to technology, creative resources, and hands-on experience, along with a platform to elevate and amplify up-and-coming talents' stories over nine weeks of free programming. 
Today at Apple will also offer public in-store sessions at Tower Theatre and virtual sessions hosted by Creative Studios teaching artists and mentors, including photographer and filmmaker Bethany Mollenkof, rapper and producer D Smoke, singer-songwriter Syd, and cellist and singer Kelsey Lu. Noah Humes and his mentor, Maurice Harris, two artists who worked on the mural outside Tower Theatre inspired by the spirit of Creative Studios LA, will also teach a virtual session. Everyone is welcome to register at
apple.com/creative-studios-la
.
Apple Tower Theatre Opens Thursday at 10 a.m.

The store team will welcome its first customers Thursday, June 24, at 10 a.m. Apple Tower Theatre will be open from 10 a.m. to 8 p.m. from Monday to Saturday, and 11 a.m. to 7 p.m. on Sunday, with team members ready to provide support and service to all visitors. For those wishing to order new products online, customers can get shopping help from Apple Specialists, choose monthly financing options, trade in eligible devices, receive Support services, and elect for no-contact delivery or Apple Store pickup.